Welcome to my web site!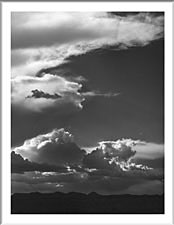 Thanks for stopping by. Here you will find a sampling of the photographs that I've made over the years since 1971. The majority of my work is done using the 4x5 view camera. But lately, I've begun using smaller formats again, especially the Nikon digital. The Nikon is lighter, faster and more spontaneous than the larger formats, so after many years of lugging the view camera around, it's time to "lighten up" a bit.
The digital revolution has definitely had a huge impact on my work! It as reached a point where it rivals the work that I did with traditional Silver Gelatin prints. While I miss the time I used to spend in the darkroom, the flexibility and control that Digital Imaging provides allows me to make improvement to older images that I had originally thought impossible.
I hope you enjoy the site!